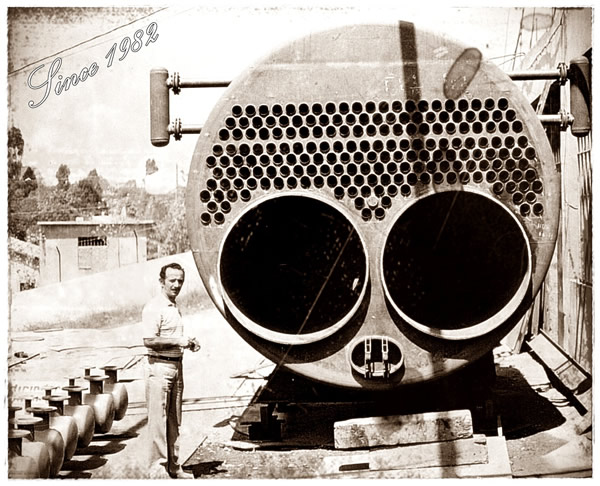 YILDIRIMLAR has been operating since 1980. Our goal was not to be the "largest" organization in our area, but to expand the areas we serve, to create new areas of activity, to continuously develop our technology and to become the "most robust "organization. The basic principle we have adopted to achieve this goal is not only in the project phase but never to give up an engineer-like meticulousness also during the production, erection, installation and maintenance phases. This meticulousness has enabled YILDIRIMLAR to become one of the leading companies in quality and reliability.
Today, YILDIRIMLAR undertakes all kinds of engineering, production, erection, installation and maintenance services in chemical, food, pharmaceutical industry and industrial plants. Thanks to its meticulousness in research and projects, and the flexibility of its technological infrastructure, YILDIRIMLAR is capable of undertaking services of all sizes from the maintenance of one boiler to "turnkey"projects andcarry out works that will counter the most special needs in different branches of industry.
From fuel and storage tanks to process containers, steam boilers to waste water plants, booster tanks to steel construction manufacturing, all kinds of products are areas where YILDIRIMLAR serves from design to maintenance.
We are here to inform you about the products and services offered by YILDIRIMLAR, some of the facilities it has designed and its references. Whether the product or service you need is on this site or not, let's design, install and operate the product that will counter your needs together.
YILDIRIMLAR meticulousness, with the guarantee of YILDIRIMLAR…